Audio
About
America's first internationally recognized composer, Edward MacDowell was born into a Quaker family of Scottish descent on December 18, 1861. As a child he studied piano, before going abroad in 1876 to Paris, then on to Germany, where he found a sympathetic spiritual home. Like his compatriots Paine, Chadwick, Griffes, and Farwell, who also made the German pilgrimage, MacDowell immersed himself in not only advanced counterpoint and harmony, but also in the entire Romantic ethos. Imbibing from the stream of German folklore, poring over the great Romantic writers from Goethe and Schiller to Heine, Geibel, and Lenau, and listening to the music of Brahms, Wagner, Liszt, Schumann and Wolf, MacDowell endeavored to compose symphonic and vocal works in the European mode. His early German songs, Opus 11 and 12, hold their own next to those by his European contemporaries. So, too, does his first Piano Concerto (1885), which won him praise from none other than Franz Liszt, for whom he played it at Weimar. It continued to gain him recognition when he performed it with the Boston Symphony upon his return to the U.S. in 1888.
For the next 18 years MacDowell built a career as a respected teacher (at Columbia University from 1896 to 1904) and composer. His symphonic music resonates with poetical suggestion, often uses programmatic titles to evoke moods, and displays an affinity for folk-based elements, among them an interest in Native American melody. The 42 solo songs with which he endowed the repertoire demonstrate a passion not only for the German Romantics but also for the texts of his Scots precursor Robert Burns and for the English and French Romantics. In 1895 MacDowell founded an artistic colony in Peterborough, New Hampshire, which remains today a mecca for artists seeking a stimulating and reflective environment for creative work.
–Thomas Hampson and Carla Maria Verdino-Süllwold, PBS I Hear America Singing
Photo: Edward Alexander MacDowell, head-and-shoulders portrait, seated, facing right, between 1890 and 1908. Prints and Photographs Reading Room, Library of Congress.
Recordings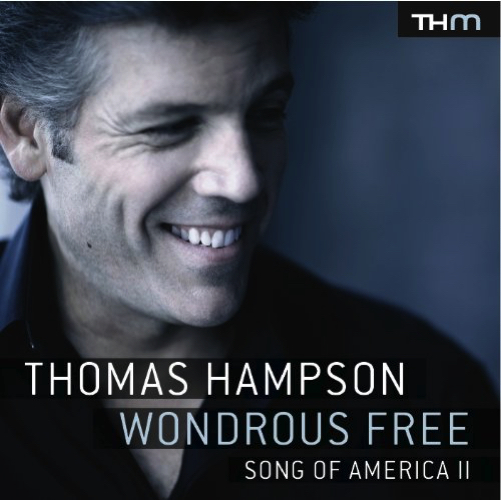 Wondrous Free
(Leonard Bernstein, Paul Bowles, John Alden Carpenter, John Woods Duke, Stephen Foster, Sidney Homer, Francis Hopkinson, Charles Ives, Edward MacDowell, William Grant Still and Elinor Remick Warren)
2009
View recording
Dvořák und seine Zeit
(Charles Wakefield Cadman, Arthur Farwell, Edward MacDowell and Charles Ives)
2004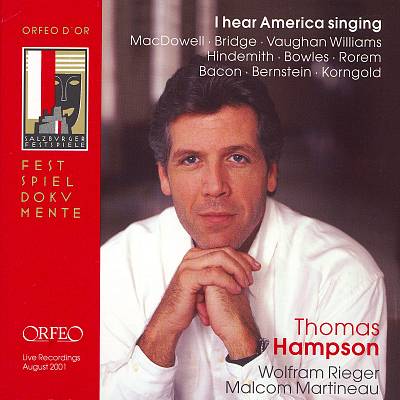 I Hear America Singing
(Ernst Bacon, Jean Berger, Paul Bowles, Henry T. Burleigh, Stephen Foster, Ernest Gold, Charles Griffes, Richard Hageman, Sergius Kagen, Charles Martin Loeffler, Edward MacDowell, Charles Naginski, John Jacob Niles, Hermann Reutter, Frédéric Louis Ritter, Ned Rorem, William Grant Still, Hugo Weisgall and Tennessee Williams)
2001
View recording
MacDowell: Complete Songs
(Edward MacDowell)
1999
Alma Gluck
(Margaret Ruthven Lang, Edward MacDowell and Charles Gilbert Spross)
1997
Paul Sperry Sings Songs of an Innocent Age
(Amy Marcy Beach, Charles Wakefield Cadman, John Alden Carpenter, George Whitefield Chadwick, Arthur Foote, Henry F. Gilbert, Charles Griffes, Charles Ives, Edward MacDowell and Ethelbert Nevin)
1990