Audio
About
Born in Chicago, Margaret Bonds grew up in a musical household, studying music first with her mother, Estelle C. Bonds, who was an organist. Musical life in the city of Chicago was also very rich, and Bonds had the chance to study piano and composition with Florence Price while she was in high school. Bonds earned her BM and MM from Northwestern University and earned her first prize for composition in 1932 (the Wanamaker Prize for her song "Sea Ghost"). In 1933, Bonds performed Price's piano concerto with the Chicago Symphony Orchestra. Also, before leaving Chicago, Bonds opened the Allied Arts Academy.
In 1939, Bonds moved to New York, marrying Lawrence Richardson and attending Juilliard Graduate School the following year. In New York, Bonds (who kept her mother's maiden name as her own for life) worked to advance black musicians and composers and organized a chamber society dedicated to supporting the work of black composers and musicians.
Bonds' output consists mainly of vocal music, though she also wrote several large-scale musical theatre works, including Shakespeare in Harlem (1959). Leontyne Price commissioned and recorded several spirituals arranged by Bonds.
–Christie Finn
Recordings
"Singing Justice" Seminar Recital
(Margaret Bonds, Henry T. Burleigh, Maud Cuney Hare, Adolphus C. Hailstork, Hall Johnson, John Rosamond Johnson, Undine Smith Moore, Robert Owens, Rosephanye Powell, Florence Price, Brandon J Spencer and Spiritual)
2022
View recording
Songs from Chicago
(Ernst Bacon, Margaret Bonds, John Alden Carpenter, Louis Campbell-Tipton and Florence Price)
2018
View recording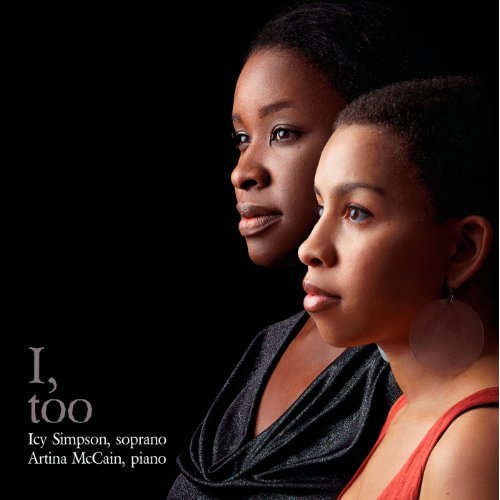 I, Too
(H. Leslie Adams, Margaret Bonds, Undine Smith Moore, Florence Price and Hall Johnson)
2012
De Toda la Eternidad
(Margaret Bonds, Libby Larsen, Louise Talma and Gabriela Lena Frank)
2005
Ride On, King Jesus
(Margaret Bonds, William Grant Still, Francis B. Johnson and R. Nathaniel Dett)
1990
Dreamer - A Portrait of Langston Hughes
(Margaret Bonds, William Grant Still, Kurt Weill, Henry T. Burleigh, Robert Owens, John Musto, Ricky Ian Gordon, Howard Swanson, Jean Berger, Erik Santos and Florence Price)
2001
Ah! Love, But A Day
(Amy Marcy Beach, Margaret Bonds, Libby Larsen, Margaret Ruthven Lang, Undine Smith Moore, Florence Price, Gladys Rich and Gwyneth Van Anden Walker)
1998