Listen
About
Born in Little Rock, Arkansas on April 9th, 1887, Florence Beatrice Price began playing the piano and composing at age four. Her father was the only Black dentist in their town, and her mother was a music teacher who inspired Price's early interest in music. 
In 1903, when Price was only 16 years old, she began her studies at the New England Conservatory. During her time at university she took private composition lessons with George Whitfield Chadwick. Under Chadwick's mentorship, Price experimented with African American folk inspirations in her compositions—something that would guide the rest of her musical career.
After earning her Artist's Diploma in organ performance and a piano teacher's diploma, Price returned to the South and taught in two schools before heading the music department at Clark University in Atlanta. She married in 1912, returning to Little Rock for several years, but was ultimately forced to uproot and join the Great Migration due to race riots and lynchings. In 1926, Price and her family moved to Chicago.
Price found a rich and vibrant community of Black musicians in Chicago. She began studying at the American Conservatory, initiating a compositionally prolific and creative period of her life that solidified her as part of the Chicago Black Renaissance. In 1932, she rose to national prominence when her Symphony in E minor won the Rodman Wanamaker Music competition and was performed by the Chicago Symphony Orchestra. This historic concert made Price the first Black woman to have a symphony performed by a major national orchestra. A short while later, Marian Anderson performed Price's My Soul's Been Anchored in de Lord and Songs to the Dark Virgin on the world stage, boosting Price's fame even further. 
Price's songs were performed by many prominent singers of her day, including Leontyne Price, Blanche Thebom, and Etta Moten. Her compositional style combined contemporary influences, such as those of the Harlem Renaissance and African American cultural heritage, with neo-Romanticism, which was popular among composers at that time. Price's orchestral compositions drew particular inspiration from the work of Dvorak, with her first symphony both mirroring his ninth and altering its established form to include a chorale and juba dance. 
By the time of her death in 1953, Price had composed four symphonies, three piano concertos, and two piano concertos, as well as countless choral works, art songs, spiritual arrangements, and other solo and chamber works. According to the New Grove Dictionary of Music and Musicians, over 300 of her compositions, mostly songs and piano pieces, still remain unpublished. Additional compositions continue to be discovered to this day.
Price faced significant racial and gendered discrimination which precluded her from attaining widespread recognition within the classical mainstream during her lifetime, yet her music has continued to flourish. Florence Louise Robinson, Price's daughter, helped bring wider recognition to Price's works. Scholars such as Rae Linda Brown, Helen Walker-Hill, and Samantha Ege have also played an instrumental role in promoting study and performance of Price's music. From Price's deep connection with her own communities to the dedication of subsequent scholars, her work has endured. 
—Sophia Janevic
This profile was edited in 2023 as part of the Song of America Fellowship Program, a project of the Classic Song Research Initiative between the Hampsong Foundation and the University of Michigan, School of Music, Theatre, and Dance.
Sources:
Brown, Rae Linda. "Price [née Smith], Florence Bea(trice)." Grove Music Online. 30 Mar. 2020; Accessed 17 Aug. 2023. https://www.oxfordmusiconline.com/grovemusic/view/10.1093/gmo/9781561592630.001.0001/omo-9781561592630-e-90000367402.
Ege, Samantha. "Florence Beatrice Price." Liner Notes for Price, Florence. Fantasie Nègre: The Piano Music of Florence Price. Samantha Ege, performer. Lontano Records, 2021. CD.
Recordings
"Singing Justice" Seminar Recital
(Margaret Bonds, Henry T. Burleigh, Maud Cuney Hare, Adolphus C. Hailstork, Hall Johnson, John Rosamond Johnson, Undine Smith Moore, Robert Owens, Rosephanye Powell, Florence Price, Brandon J Spencer and Spiritual)
2022
View recording
Nearly Lost: Art Songs by Florence Price
(Florence Price)
2019
Songs from Chicago
(Ernst Bacon, Margaret Bonds, John Alden Carpenter, Louis Campbell-Tipton and Florence Price)
2018
View recording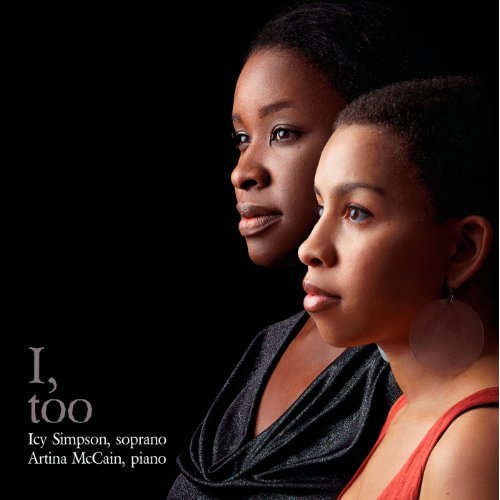 I, Too
(H. Leslie Adams, Margaret Bonds, Undine Smith Moore, Florence Price and Hall Johnson)
2012
Florence Price
(Florence Price)
2008
Songs of America: Oral Moses
(Aaron Copland, Florence Price and Howard Swanson)
2007
Dreamer - A Portrait of Langston Hughes
(Margaret Bonds, William Grant Still, Kurt Weill, Henry T. Burleigh, Robert Owens, John Musto, Ricky Ian Gordon, Howard Swanson, Jean Berger, Erik Santos and Florence Price)
2001
Ah! Love, But A Day
(Amy Marcy Beach, Margaret Bonds, Libby Larsen, Margaret Ruthven Lang, Undine Smith Moore, Florence Price, Gladys Rich and Gwyneth Van Anden Walker)
1998
The Negro Speaks of Rivers
(H. Leslie Adams, Margaret Bonds, Charles Samuel Brown, Undine Smith Moore, Robert Owens, George Walker, Howard Swanson, Florence Price, Henry Clay Work and Cecil Cohen)
1998
Lucille Field sings Songs by American Women
(Ruth Crawford Seeger, Miriam Gideon and Florence Price)
1987