Listen
About
Born in Jacksonville, Florida, Johnson studied voice and piano at New England Conservatory, where he was part of Oriental America, a concert company producing performances of light to serious opera.
After a brief time in Florida, Johnson moved in New York in 1899 with his brother James, quickly teaming up in a performance act with vaudevillian Robert 'Bob' Cole. Within a few years, the Johnson brothers and Cole became financially successful with their songs, producing several which broke through racial boundaries of the time. Not only were their songs featured in musicals on Broadway, heard by large audiences, but the songs also extended beyond the stereotypical "black" songs (i.e. ragtime, coon, etc.) of the day. The team went on to produce two musicals featuring an all-black cast: The Shoo-Fly Regiment (1907) and The Red Moon (1909). Neither were very financially lucrative due to segregation; the troupe could only perform in second-rate theaters and stay in segregated accommodations. Cole died in 1911, but, despite the loss, Johnson continued his multi-faceted career.
Following Cole's death, Johnson continued his composition and performing career in New York and also took up directorship of the Music School Settlement for Colored People in Harlem from 1914 to 1919. In the 1920s, he traveled internationally as a performer and even appeared in the first cast of Porgy and Bess as Lawyer Frazier (1935). Throughout his life, he edited four collections of black American music, including The Book of American Negro Spirituals (1925).
Johnson's songs incorporate aspects of operetta and a complex harmonic language with ragtime rhythms and tuneful melodies. He understood classical forms and technique as well as popular style, and his songs masterfully merge the two.
–Christie Finn
Source: New Grove Dictionary of Music and Musicians
Recordings
"Singing Justice" Seminar Recital
(Margaret Bonds, Henry T. Burleigh, Maud Cuney Hare, Adolphus C. Hailstork, Hall Johnson, John Rosamond Johnson, Undine Smith Moore, Robert Owens, Rosephanye Powell, Florence Price, Brandon J Spencer and Spiritual)
2022
View recording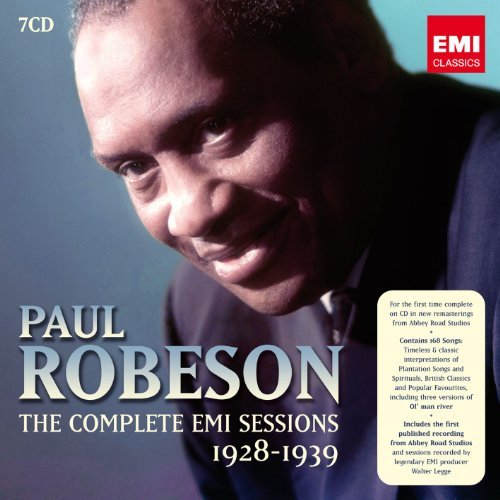 Paul Robeson - The Complete EMI Sessions
(Charles Wakefield Cadman, Henry T. Burleigh, Benjamin Carr, Will Marion Cook, Stephen Foster, Langston Hughes, Carrie Jacobs-Bond, Ethelbert Nevin, Oscar Rasbach and Oley Speaks)
1938
Black Manhattan
(Henry T. Burleigh, Will Marion Cook and John Rosamond Johnson)
2003
God Bless America
(John Rosamond Johnson)
1982
American Anthem: Songs and Hymns
(Aaron Copland, John Rosamond Johnson and Randall Thompson)
2001
Sheet Music
Second Anthology of Art Songs by Black American Composers
Composer(s): Leslie Adams, Adolphus Hailstork, John Rosamond Johnson, Hall Johnson, Betty Jackson King, Howard Swanson, John W. Work III
Buy via Videmus
An Anthology of African and African Diaspora Songs - 60 Songs
Composer(s): H. Leslie Adams, David N. Baker, Margaret Bonds, Charles Brown, H. T. Burleigh, Valerie Capers, Samuel Coleridge-Taylor, Arthur Cunningham, Harriette Davison Watkins, William Dawson, Mark Fax, Bruce Forsythe, Antônio Carlos Gomes, Adolphus Hailstork, Jacqueline Hairston, Maud Cuney Hare, Jeraldine Herbison, Jonathan Holland, Sylvia Hollifield, Langston Hughes, J. Rosamond Johnson, Thomas Kerr, Lena McLin, Undine Smith Moore, Andre Myers, Camille Nickerson, Fred Onovwerosuoke, Eurydice Osterman, Robert Owens, Coleridge-Taylor Perkinson, Zenobia Powell Perry, Rosephanye Powell, Florence Price, Dave Ragland, Nadine Shanti, Carlos Simon, Hale Smith, Irene Britton Smith, Brandon Spencer, Hilbert Stewart, Howard Swanson, George Walker, Aurelia Young
Song(s): Amazing Grace (H. Leslie Adams)
Christmas Lullaby (H. Leslie Adams)
Sence You Went Away (H. Leslie Adams)
The Heart of a Woman (H. Leslie Adams)
The Alarm Clock (David N. Baker)
The Negro Speaks of Rivers (Margaret Bonds)
Caring (Charles Brown)
Desire (Charles Brown)
Your Eyes So Deep (H. T. Burleigh)
Your Lips Are Wine (H. T. Burleigh)
Autumn (Valerie Capers)
Elëanore (Samuel Coleridge-Taylor)
The Willow Song (Samuel Coleridge-Taylor)
Minakesh (Arthur Cunningham)
Stars (Harriette Davison Watkins)
Out in the Fields (William Dawson)
The Refused (Mark Fax)
With Rue My Heart Is Laden (Bruce Forsythe)
Suspiro d'alma (Antônio Carlos Gomes)
If I Can Stop One Heart from Breaking (Adolphus Hailstork)
Longing (Adolphus Hailstork)
Loveliest of Trees (Adolphus Hailstork)
Dormi, Jesu (Jacqueline Hairston)
Gardé Piti Mulet Là (Maud Cuney Hare)
I'll Not Forget (Jeraldine Herbison)
Little Elegy (Jonathan Holland)
In Time of Silver Rain (Sylvia Hollifield)
The Founding Fathers (Langston Hughes)
This is My Land (Langston Hughes)
L'il Gal (J. Rosamond Johnson)
Soliloquy (Thomas Kerr)
Amazing Grace (Lena McLin)
The Year's at the Spring (Lena McLin)
I Am in Doubt (Undine Smith Moore)
I Want to Die While You Love Me (Undine Smith Moore)
For a Poet (Andre Myers)
Chere, Mo Lemmé Toi (Camille Nickerson)
Gué, Gué, Solingaie (Camille Nickerson)
Mshila (Fred Onovwerosuoke)
Entreaty (I Am the Rose of Sharon) (Eurydice Osterman)
Could I but Ride Indefinite (Robert Owens)
Die Nacht (Robert Owens)
From the Dark Tower (Robert Owens)
The Lynching (Robert Owens)
The Secret (Robert Owens)
Madrigal (Coleridge-Taylor Perkinson)
O Children of Men (Zenobia Powell Perry)
I Want to Die While You Love Me (Rosephanye Powell)
Spring (Florence Price)
The Sum (Florence Price)
Martin Luther King, Jr. (Dave Ragland)
Mangez, Boulez (Eat, Drink, Be Merry) (Nadine Shanti)
Prayer (Carlos Simon)
Troubled Woman (Hale Smith)
Why Fades a Dream? (Irene Britton Smith)
Dream Variations (Brandon Spencer)
Spring Song (Hilbert Stewart)
One Day (Howard Swanson)
I Went to Heaven (George Walker)
Norris Swamp (Aurelia Young)
Voice Type: 36 Songs are for High Voice - Medium to High Voice
24 Songs are for Medium - Medium to Low Voice
Buy via Classical Vocal Reprints