Listen
About
A native of Athens, Georgia, (Francis) Hall Johnson had a tremendous career in music and a lasting influence in the genres of African American classic song and Spirituals. He began his musical endeavors as a boy when he taught himself to play violin after attending a violin recital given by Joseph Henry Douglas. He went on to study at the Juilliard School and soon after began playing violin and viola professionally. In time, he would take an interest in choral music. He produced a number of choral spiritual settings and went on to form a several award winning choral ensembles, the first of which being the Hall Johnson Negro Choir. Johnson's choirs were also featured in a number of motion picture sound tracks.
Hall Johnson was able to achieve amazing things through his life but this does not undercut the fact that the time he grew up in was a difficult one for African Americans. With the reemergence of the Ku Klux Klan in 1915 and the ever-tightening grip of Jim Crow, making music was the last thing on many people's minds.
Though conditions for creative expression were less than ideal, Johnson pressed forward, helping to elevate the status of African American Spirituals and songs to an art form. His dozens of solo and choral settings along with few cantatas are still performed today. Most importantly, he showed through his life's work that the music of African American musicians is that of authentic expression and a genre worthy of study and preservation.
–Darius A. Gillard (Christie Finn, ed.)
This biographical essay is made possible because of the Song of AmericaInitiative for African-American Classic Song, a collaboration between the Hampsong Foundation and Dr. Scott Piper's Winter 2016 course "The Art Songs of African American Composers" at the University of Michigan in Ann Arbor.
Bibliography:
Johnson, Hall, and Laura Ward. Thirty Spirituals for High Voice and Piano. New York, NY: G. Schirmer, 2007. Musical score.
Simpson, Eugene Thamon. Hall Johnson: His Life, His Spirit, and His Music. Lanham, MD: The Scarecrow Press, 2008.
Southern, Eileen. "Johnson, Hall." Grove Music Online. Oxford Music Online. Oxford University Press. Web. 22 Nov. 2016. <http://0-www.oxfordmusiconline.com.library.msmnyc.edu/subscriber/article/grove/music/14406>
Recordings
"Singing Justice" Seminar Recital
(Margaret Bonds, Henry T. Burleigh, Maud Cuney Hare, Adolphus C. Hailstork, Hall Johnson, John Rosamond Johnson, Undine Smith Moore, Robert Owens, Rosephanye Powell, Florence Price, Brandon J Spencer and Spiritual)
2022
View recording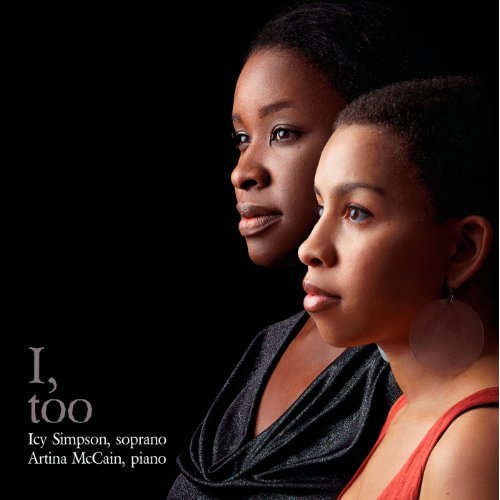 I, Too
(H. Leslie Adams, Margaret Bonds, Undine Smith Moore, Florence Price and Hall Johnson)
2012
He'll Bring It To Pass: The Spirituals of Hall Johnson
(Hall Johnson)
2006
Sheet Music
Second Anthology of Art Songs by Black American Composers
Composer(s): Leslie Adams, Adolphus Hailstork, John Rosamond Johnson, Hall Johnson, Betty Jackson King, Howard Swanson, John W. Work III
Buy via Videmus