About
Together with Charles Wakefield Cadman and Deems Taylor, John Alden Carpenter was considered one of the foremost "modern" composers of the 1920's and 30's. Born into an affluent Chicago shipping family, Carpenter traced his ancestry back to the Pilgrims. His musical studies began with his mother, a passionate amateur singer, and continued with John Knowles Paine at Harvard and in later life with Elgar in Rome and Bernard Ziehn in Chicago.
After his graduation in 1897, he entered the family business, and, like Ives, for the rest of his career worked as an executive by day and a composer in his leisure hours. Unlike Ives (who hurled invectives at Carpenter's early work Adventures in a Perambulator), however, his music was far more mainstream and accessible. In 1915 Carpenter became interested in incorporating elements of popular music–Tin Pan Alley and jazz–into his works.
His 1921 musical pantomime Krazy Kat, with its dazzling orchestration that influenced Gershwin, enjoyed a great success and resulted in a commission from Russian impresario Serge Diaghilev for an American ballet. Carpenter's resulting composition, Skyscrapers, eventually was premiered at the Metropolitan Opera in 1926, greatly enhancing his reputation as a composer. Until his death in Chicago in 1951, he devoted his life to creating two symphonies, a violin concerto, several tone poems, and over 100 songs. Carpenter's vocal literature is enlivened by his impeccable taste in poetry, his luxuriant melodic inspiration, and his fluid settings of text. His most famous songs include his cycle of Rabindranath Tagore poems, Gitanjali, his Four Negro Songs to Langston Hughes texts, and his Four Poems by Paul Verlaine.
–Thomas Hampson and Carla Maria Verdino-Süllwold, PBS I Hear America Singing
Recordings
Songs from Chicago
(Ernst Bacon, Margaret Bonds, John Alden Carpenter, Louis Campbell-Tipton and Florence Price)
2018
View recording
Tagoriana
(John Alden Carpenter)
2014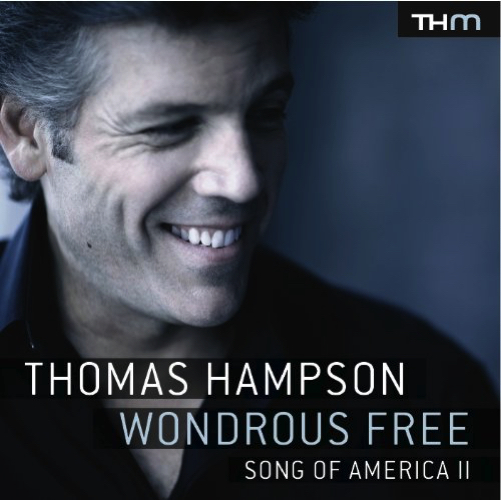 Wondrous Free
(Leonard Bernstein, Paul Bowles, John Alden Carpenter, John Woods Duke, Stephen Foster, Sidney Homer, Francis Hopkinson, Charles Ives, Edward MacDowell, William Grant Still and Elinor Remick Warren)
2009
View recording
Echoes of Nightingales
(Leonard Bernstein, John Alden Carpenter, Celius Dougherty and James H. Rogers)
2009
"As This Morning Fair": The Songs of John Alden Carpenter
(John Alden Carpenter)
1999
Paul Sperry Sings Songs of an Innocent Age
(Amy Marcy Beach, Charles Wakefield Cadman, John Alden Carpenter, George Whitefield Chadwick, Arthur Foote, Henry F. Gilbert, Charles Griffes, Charles Ives, Edward MacDowell and Ethelbert Nevin)
1990
A Collection of American Songs
(John Alden Carpenter, Aaron Copland, John Woods Duke and Ned Rorem)
1980
Songs by 20th Century American Composers (Vol. I & II)
(Ernst Bacon, Samuel Barber, Paul Bowles, John Alden Carpenter, Theodore Chanler, Aaron Copland, Charles Griffes, Charles Ives, Otto Luening, Edward MacDowell, Virgil Thomson and Ned Rorem)
1962
Kirsten Flagstad, Vol. 4
(Samuel Barber, James H. Rogers, John Alden Carpenter, Richard Hageman and Stephen Foster)
1936
Ernestine Schumann-Heink, Contralto
(John Alden Carpenter, Stephen Foster, Ethelbert Nevin and John Stafford Smith)
1935