Listen
About
Undine Smith Moore was a visionary composer of the mid-20th century. She is hailed as the Dean of Black Women Composers and self-described as "a teacher who composes, not simply a composer who teaches." Her artistic output spans over 100 compositions from piano works, small ensembles and most notably choral arrangements and solo voice literature.
Her musical start began in Virginia as a piano student. Her mother sang and her family history encouraged the exposure to spirituals and slave songs, which would later shape her own compositions. She attended the historic Fisk University where she studied piano and began composing. A truly brilliant mind, she graduated and was the first at Fisk to be offered a scholarship to Juilliard. Her career path led her to head up the music program for the public school system in Goldsboro, North Carolina. While juggling this leadership position she simultaneously pursued her Master of Arts in Teaching at Columbia University. Though her primary place of education was Columbia she still had the opportunity to collaborate and train at Juilliard, Eastman and the Manhattan School of Music. She later became a member of the music faculty at Virginia State University where she taught music theory, piano and organ for a career span of 40 years. She co-founded the Black Music Center at Virginia State and is known for her research and presentations on Black composers.
Her first composition was a choral piece entitled Sir Olaf and the Erl King's Daughter, in which the text was based on Norwegian folklore. Her music was highly influenced by European Romanticism. Her song "Love, Let the Wind Cry" is sets the text of the Ancient Greek poet Sappho. Her time in New York was also paramount in that it was shaped by the flowering of new musical ideas that arose from the Harlem Renaissance. Additionally, she was honored as a nominee for the Pulitzer Prize for her historic composition of a 16-section choral cantata entitled Scenes from the Life of a Martyr. This piece was for narrator, chorus, orchestra, and soloists and depicted scenes from the life of. Dr. Martin Luther King Jr. The work also includes interpolation from the Bible and various poets. Moore also traveled to Africa in the 1970's and was incredibly moved by the racial realities of apartheid. She composed a chamber piece called Soweto, which was inspired by her eye opening experiences in the South African town. Some of her other works include the choral work Daniel, Daniel, servant of the Lord; the song "Lord, We Give Thanks to Thee "(for the centennial of the Fist Jubilee Singers); Afro-American Suite (for flute, cello & piano); the song "Lyric for Truelove"; and an arrangement of the Spiritual "Watch and Pray." Moore died in 1989 in Petersburg, Virginia.
–Kayla Hill (Christie Finn, ed.)
This biographical essay is made possible because of the Song of America Initiative for African-American Classic Song, a collaboration between the Hampsong Foundation and Dr. Scott Piper's Winter 2016 course "The Art Songs of African American Composers" at the University of Michigan in Ann Arbor.
Bibliography:
Floyd, Samuel A. International Dictionary of Black Composers. Chicago: Fitzroy Dearborn, 1999. Print.
Henderson, Ashyia N. Contemporary Black Biography: Profiles from the International Black Community. Vol. 28. Detroit, MI: Gale Research Inc, 2001. Print.
Hitchcock, H. W., and Stanley Sadie. The New Grove Dictionary of American Music. New York, NY: Grove's Dictionaries of Music, 1986. Print.
Manheim, James. "Moore, Undine Smith." Contemporary Musicians. 2003. Encyclopedia.com. 25 Jul. 2016.
Walker-Hill, Helen. From Spirituals to Symphonies: African American Women Composers and Their Music. Westport, CT: Greenwood Press, 2002. (This resource includes a timeline of Moore's life, biographical information, and information regarding Moore's compositional output.)
Recordings
"Singing Justice" Seminar Recital
(Margaret Bonds, Henry T. Burleigh, Maud Cuney Hare, Adolphus C. Hailstork, Hall Johnson, John Rosamond Johnson, Undine Smith Moore, Robert Owens, Rosephanye Powell, Florence Price, Brandon J Spencer and Spiritual)
2022
View recording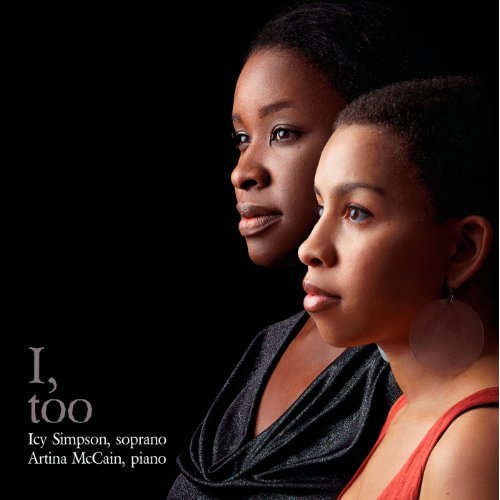 I, Too
(H. Leslie Adams, Margaret Bonds, Undine Smith Moore, Florence Price and Hall Johnson)
2012
Mosaic
(Undine Smith Moore)
2004
The Negro Speaks of Rivers
(H. Leslie Adams, Margaret Bonds, Charles Samuel Brown, Undine Smith Moore, Robert Owens, George Walker, Howard Swanson, Florence Price, Henry Clay Work and Cecil Cohen)
1998
Ah! Love, But A Day
(Amy Marcy Beach, Margaret Bonds, Libby Larsen, Margaret Ruthven Lang, Undine Smith Moore, Florence Price, Gladys Rich and Gwyneth Van Anden Walker)
1998