Listen
About
On September 19, 1995, a frail 84-year-old Paul Bowles acknowledged the cheers of New York's Alice Tully Hall concert audience, which had just listened to his Pastorela, Concerto for Two Pianos and Orchestra, and song suite Secret Words, performed by the EOS Ensemble. Not only was it the first time in almost five decades that he had set foot on native soil, it was also the first time since his expatriation in 1947 that a serious revival of his music was being launched.
Born in Jamaica, Queens (New York City) on December 30, 1910, Bowles sought refuge from an unhappy childhood in the life of the imagination. He wrote poetry, studied piano, composed music, and was fascinated by the visual arts. He was unable to decide which artistic direction to pursue professionally until Henry Cowell praised his music and recommended him to Aaron Copland. Bowles followed Copland to Paris, Berlin, and Morocco, immersing himself in the European cultural world and acquiring his first taste for the wanderlust that would become a hallmark of his life.
Back in the States from 1933 to 1947, Bowles composed for the theatre, ballet, and films; married novelist Jane Auer (with whom he would remain until her death in 1973 despite the stormy, unconventional nature of their relationship); wrote short stories and journalism; and traveled extensively in Latin America. In 1947, Bowles relocated to Morocco and in 1949 he published the novel that would secure his literary reputation and complete his transformation from musician to writer: The Sheltering Sky.
Bowles's musical compositions from the 1930's and 40's blend the influences of the French avant-garde with American folk and popular elements, and compare favorably with the works of Copland, Thomson, and Blitzstein from the same period. His entire song opus dates from this period, too. Vigorous, witty, theatrical, and endowed with an uncanny ability to fuse words and music, Bowles composed appealing melodies supported by clever accompaniments, many of which used jazzy rhythms. Perhaps best known for his folksy-bluesy Blue Mountain Ballads, to texts by Tennessee Williams, he also created some fine settings of Gertrude Stein, William Saroyan, and of his own and his wife's poems.
–Thomas Hampson and Carla Maria Verdino-Süllwold, PBS I Hear America Singing
Recordings
Out of the Shadows: Rediscovered American Art Song
(Paul Bowles, John Woods Duke, Stephen Paulus and Randall Thompson)
2016
stopping by
(Mark Abel, Samuel Barber, Amy Marcy Beach, Leonard Bernstein, Charles Wakefield Cadman, Elliott Carter, Aaron Copland, Celius Dougherty, John Woods Duke, Stephen Foster, Charles Griffes and Ned Rorem)
2013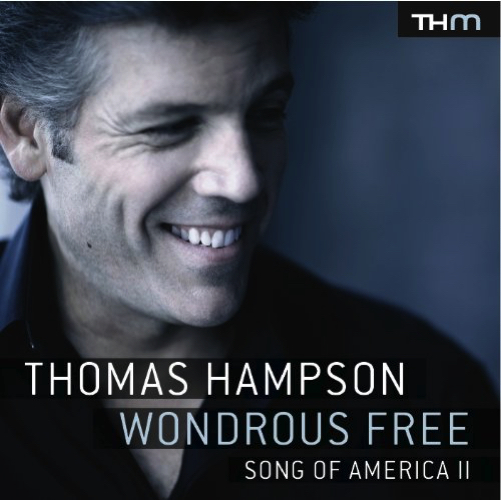 Wondrous Free
(Leonard Bernstein, Paul Bowles, John Alden Carpenter, John Woods Duke, Stephen Foster, Sidney Homer, Francis Hopkinson, Charles Ives, Edward MacDowell, William Grant Still and Elinor Remick Warren)
2009
View recording
The Life of Paul Bowles
(Paul Bowles)
2003
Ev'ry Time We Say Goodbye
(Paul Bowles, Samuel Barber, Stephen Foster, Charles Griffes and Tennessee Williams)
1996
Paul Sperry Sings Romantic American Song
(Paul Bowles, Theodore Chanler, Arthur Farwell, Richard Hundley and Virgil Thomson)
1995
Paul Bowles: A Musical Portrait
(Paul Bowles and Léonie Adams)
1994
American Song Recital
(Leonard Bernstein, William Bolcom, Paul Bowles, John Corigliano, John Woods Duke, Richard Hundley, Lori Laitman, John Musto and Richard Pearson Thomas)
1992
Works By Thomson, Bowles, Hoiby, Hundley
(Paul Bowles, Lee Hoiby, Richard Hundley, John Musto, Virgil Thomson and Tennessee Williams)
1988
But Yesterday is Not Today
(Samuel Barber, Paul Bowles, Theodore Chanler, Aaron Copland, John Woods Duke, Robert Helps and Roger Sessions)
1977
Songs by 20th Century American Composers (Vol. I & II)
(Ernst Bacon, Samuel Barber, Paul Bowles, John Alden Carpenter, Theodore Chanler, Aaron Copland, Charles Griffes, Charles Ives, Otto Luening, Edward MacDowell, Virgil Thomson and Ned Rorem)
1962